The Star Metro
Envoy's wife instrumental in raising RM109,000 for cancer society
WIFE of Italian ambassador Nilou de Luca Gabrielli helped to rope in 51 generous Malaysians and foreign friends to pay RM1,000 each to support a fundraising dinner in aid of Empowered.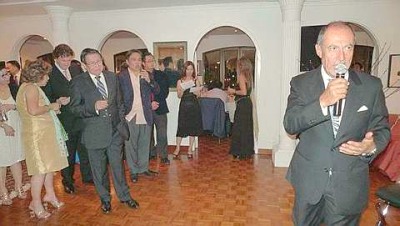 Saying hello: Italian ambassador Folco de Luca Gabrielli (right) giving a welcome speech as guests checked the list of auction items.
Empowered is part of the Cancer Advocacy Society of Malaysia, a non-profit organisation launched by the Health Ministry director-general in 2009.
Founded by oncologist Dr Christina Ng, Empowered's mission is to save lives, prevent cancer and serve the poor afflicted with cancer in Malaysia.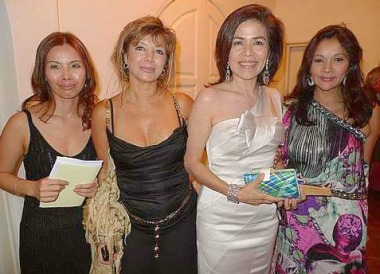 Pretty ladies: (From left) Ng, Nilou de Luca Gabrielli, Puan Sri Czarina and Tunku Ireen Tuanku Jaafar of Negri Sembilan
"Cancer patients with little income live in fear and frustration as they are poorly informed of their condition. They are ignorant of new medicines and cannot afford expensive treatments.
"Empowered is here to listen, help and give them hope. We assure them cancer is not a life sentence even if they are poor. We bring structured programmes to their homes to help them cope with cancer and life," Ng said.

Relaxing: Some of the guests at dinner
"The organising committee of Empowered asked the Italian ambassador and myself if we could assist as they wanted an Italian theme for their annual fundraiser.
"We are happy to help as it is important to help the less fortunate, more so in a host country which has welcomed us so warmly.

Having fun: Resort World promotions and entertainment assistant vice-president Kevin Tann and Jennifer Ong of WAP
"Hosting the charity dinner at our home is the least we can do to help the local community as our way of showing our gratitude and appreciation," said de Luca Gabrielli.
With RM51,000 safe in the kitty, another RM58,000 was raised from the auction of 26 items ranging from antique hairpins, marble seal, jade pendants, silver amulets, silver belts, paintings, Laphroaig scotch whisky, Courvoiser cognac, economy class ticket to Rome sponsored by Malaysia Airlines to esoteric items like silver bolster ends and the rare 'caping' or modesty cap shaped as leaf for little children.
The money will go towards Empowered's project on colon cancer screening and education programmes for poor communities living in Selayang and Gombak.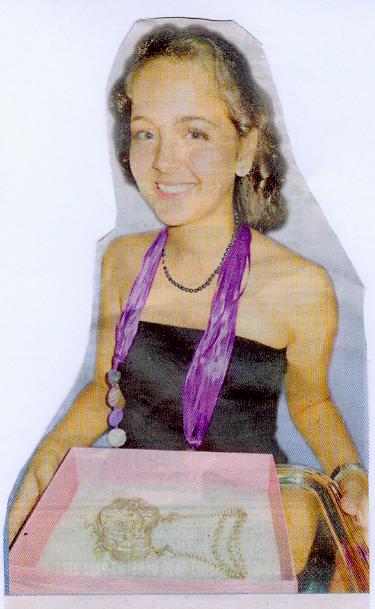 Helping out: Claudellia Holloway with antique silver amulet for auction
The sumptuous meal was held in their elegant residence with guests seated over seven tables, both indoor and alfresco by the swimming pool.
A splendid Italian feast which included mushroom carpaccio with truffles, marinated prawns, steamed lobster garullese style, cream of peas with shrimp, oven baked mussels, risotto with 34-carat gold flakes, chicken with bell peppers, barramundi in salt, vegetarian lasagna, penne with pesto a and clams, octopus, potato and olive salad and delightful Italian pastries and desserts. Chef Tiziano Rossetti flew in from Riccione, Italy to cook for the occasion.